To use BOSS Revolution calling card, download & install the award winning mobile app or dial access number 716.721.1616 form your mobile phone or landline.
You may also select the access number in the language you prefer
English: 716-271-1616
Creole: 716-271-0770
French: 716-271-0810
Spanish: 716-271-7171
Arabic: 716-271-0830
Amharic: 716-271-0850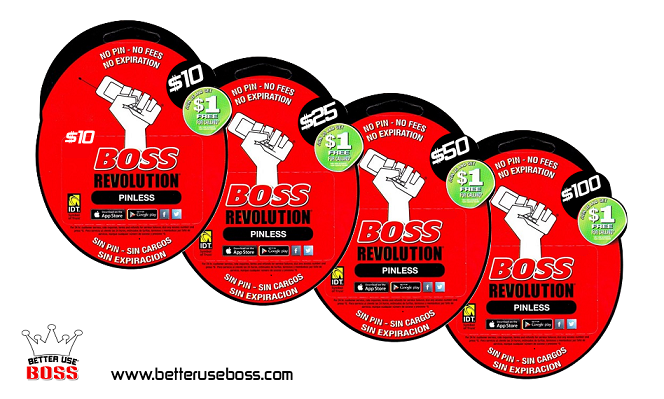 For anyone who do not wish to use the mobile app, once you make the first call using the phonecard PIN, you do not have to enter your PIN again.
You can also make calls from other phones using your Boss Revolution account. If you are going to call frequently from another phone, you can register the phone number with your Boss Revolution account. This way you can allow other family members to use your account from their own phones.
Even if you don't register a phone, you can still use it with your Boss Revolution account. Simply dial your access number and when prompted enter your registered phone number and your 4-digit security code you get when you first set up a new account (not the PIN). Then, dial the number you wish to call, beginning with the country code.
If you now understand how to use BOSS Revolution phone card to make calls you can purchase or recharge your phone cards and/or account right here at BetterUseBoss.com.