BOSS Share | Give BOSS Revolution Credit to Friends and Family
Try the newest feature: BOSS Share.
BOSS Share is simple and easy to use. Give some of your BOSS credit to friends and love ones right from your mobile app. BOSS cares about bringing you closer to your family and friends.
Follow the simple steps in your mobile app and start sharing as much or as little credit as you like. With BOSS, making international calls don't have to be expensive and tedious anymore.
Everything can be accessed right at your finger tips through our award-winning mobile app. Try BOSS Share Now.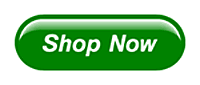 Give BOSS Revolution balance to friends and family.
Share your balance with other App users
Send as much or as little as you like
Transfer your balance within the U.S. or Internationally
If friends and family do not have the App yet
Invite them to sign up for an account and download the App today!