Here is your BOSS Revolution access number VA (Virginia)
First, you will need a Boss Revolution account with funds for international calling. You can get your account created right here at BetterUseBoss.com. Sign up for an account and make a purchase and you will be all set to start making calls form Virginia.
BOSS Revolution access number for Virginia:
(276) 692 2755
(434) 326 5135
(540) 266 3605
(571) 285 0115
(703) 459 9034
(757) 512 8005
(804) 325 1065
(540) 579 7000
If the calling plan from your phone service provider does not include nationwide U.S. coverage, you may want to check and confirm that calls to your BOSS Revolution access number will not incur any additional cost.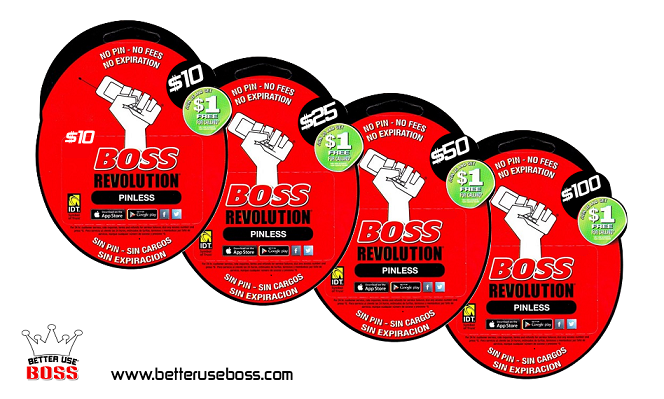 How to call from Virginia using BOSS Revolution app
BOSS Revolution award-winning app brings the savings and convenience of BOSS Revolution to your Android phone or iPhone. You can use the app with many of the services that BOSS Revolution offers: international calling, unlimited plans, international mobile top up and domestic mobile top up.
You can also use the app to add funds to your calling balance and redeem Boss Revolution recharge cards. The BOSS Revolution Mobile App is free to download from Google Play and the App Store. There are no monthly charges or commitments associated with the app.
Install the BOSS Revolution mobile app on my Android device or iPhone device. The BOSS Revolution Mobile App is ready to use once successfully installed on your device.
Now, all you need to do is dial the international mobile number you want to call and you're all set!
How to call from Virginia using BOSS Revolution Access Number
Dial the access number you received with your account or use the ones provided above to call from Virginia. When you hear the prompt, dial the number you wish to call. Be sure to include the country code, city code and phone number when you dial.
You do not need to have your phone service provider enable international calling on your phone to call from Virginia using BOSS Revolution.
Dialing Shortcuts
Once you dial your local access number and hear the welcome prompt, you can dial these codes:
### to make another call without hanging up
*7 to hear your registered phone number
*0 to call Customer Service